Thank you so much for putting on a brilliant day!
As a nearly newly qualified SLT it gave me a lot to think about, and it was so lovely to see students using their AAC so effectively.
Well done to everyone involved!
– C.Drapper, May 2018
Guest Speaker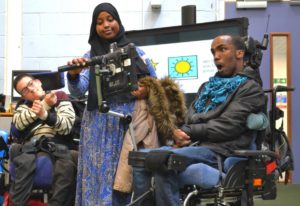 Our Guest Speaker was Abdi Omar – Youtuber. Husband. Comedian. Inspired to be the first Disabled Ambassador for #UnitedNations'
Youtube: www.youtube.com/user/ABDIOMARTV
CW2018 – Companies that attended
Below are the list of companies attending. Please note this list will be updated regularly.