CENMAC was initially known as CENMACH in the 1960s which stood for:
Centre for Motor and Associated Communication Handicaps 
We are now known as CENMAC (Centre for Micro-Assisted Communication)
Here is an insight into the history of CENMAC:
In the 1960s it became apparent that there was a need for the use of electric typewriters by physically disabled children unable to control a pen, and thus barred from participating in the full range of classroom activities. Edna Nicol was a teacher with experience of commercial typing, working in an Inner London Education Authority (ILEA) special school. When ILEA sought a teacher for secondment to research the needs of these children, Miss Nicol applied and was selected. In 1968, after her year's research which culminated in a thesis on the use of writing aids, she became director of the new ILEA Resource Centre for Motor and Associated Communication Handicaps, based at Charlton Park School, continuing in this post until her retirement in April 1985.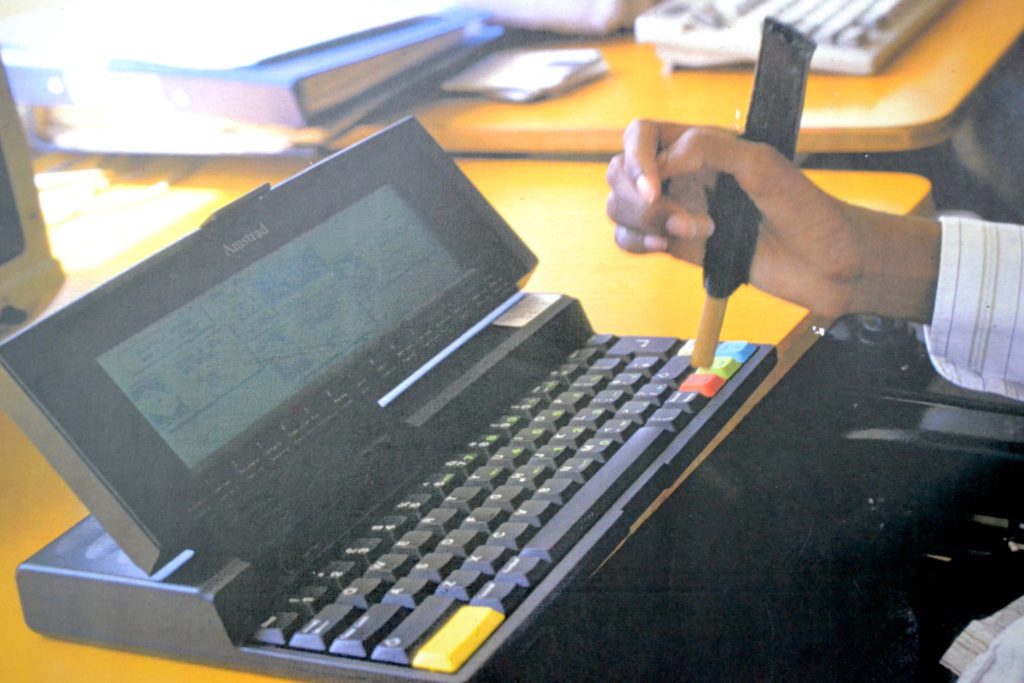 With the help of Dr Marie Roe, then Senior Staff Inspector for Special Education, the Centre expanded both in staffing and in the amount and sophistication of equipment issued, in response to the growing demand of the severely physically handicapped children being admitted to the Authority's schools. These children could do nothing for themselves, and had little or no speech. Miss Nicol proved that with patient and sensitive teaching they could achieve confidence and sufficient skill to operate specialised writing equipment with a switch. 
In 1979 Miss Nicol was approached by Patrick Poon, a postgraduate electronics student at King's College London, who was planning to research ways of speeding up the rate of writing of communication aid users. The Resource Centre became involved in this project, which has since been of enormous benefit to our children (and to many other children and adults outside of the ILEA, and indeed in other countries). These severely physically handicapped children can now write, draw, and use synthesised speech. 
Twenty years on, in 1986, the Centre continues to help all ILEA teachers who have in their classes children whose educational progress is being hindered by their physical inability to communicate effectively either in speech or writing. It provides an advisory service for staff seeking information regarding communication aids, equipment, and associated teaching methods. It loans equipment to special schools and advises on suitable writing aids for use by the growing number of children with special educational needs being integrated into mainstream schools. 
The centre now looks forward to developing provision in line with current educational thinking.
May 1986