Range of Abilities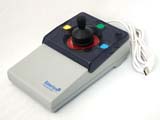 We deal with a very wide range of pupils in mainstream and special schools. All of our pupils have a physical disability. Some of them are able to use a keyboard while others may need switches to give them a means of recording, communicating or controlling their environment. CENMAC is able to assess need, loan appropriate equipment and monitor progress.
Reviews
Throughout the child's educational life CENMAC will maintain this equipment and liaise with teachers, parents and therapists to ensure its effective use. As a result of regular reviews of progress, provision may be updated at any time in response to the changing physical, educational and environmental needs of a child. In this way CENMAC keeps equipment in circulation and so ensures the efficient use of resources.
Private Assessments and Service Level Agreements
CENMAC offers an individual assessment service to pupils living in London but not in a subscribing borough.  A private assessment means that CENMAC will assess the pupil and provide parents and professionals with a full written report including recommendations and suggestions of suitable hardware and software.
Service Level Agreements are available for short or long terms for either individual pupils or schools, anywhere inside the M25.  We would also welcome enquiries from those in neighbouring areas.
Please contact us for details.