Augmentative and Alternative Communication (AAC)
What is AAC?
Augmentative and Alternative Communication (AAC) refers to techniques and tools used to assist individuals with communication disorders in expressing themselves. It encompasses various methods such as sign language, communication boards, speech-generating devices, and software applications, enabling those with limited speech or language abilities to communicate effectively and engage with others. AAC aims to enhance communication and provide a means for individuals who have difficulty with traditional spoken communication.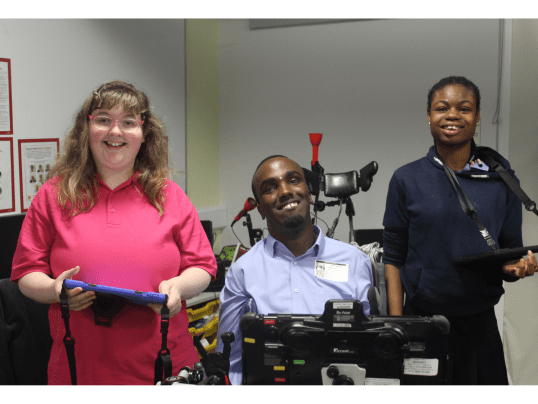 AAC Role Models
What better way to understand and think about teaching literacy to those who use Alternative and Augmentative Communication (AAC) than through those inspiring young people and adults themselves.
Other companies who can help
The following companies are dedicated to supporting people with language and communication difficulties.
There are a wide range of AAC systems that can support or replace speaking. These can include: Gestures, Sign language, PECS, Communication charts, Communication books, Specialist apps, Communication aids
Busting AAC Myths
Short articles looking at the most common AAC myths and the science and expertise debunking them.
Introduction to AAC
A quick video introduction to AAC and why it is so important from Speech in a Sec.