Autumn 2022
August – December
Online Training
Thursday Thirty training resumes in September 2022

The CENMAC Team 'Thursday Thirty' training will return with one online session every Thursday at 3.30-4pm during term-time. 
Subjects to be offered include Assistive Technology, InPrint3, Clicker, Scanning Pens, Wikis, Audiobooks, Interactive classrooms, Scribeasy and Online Education websites.
If you have any changes in school and need training to implement the students' assistive technology please do get in contact with your advisory teacher or mail@cenmac.com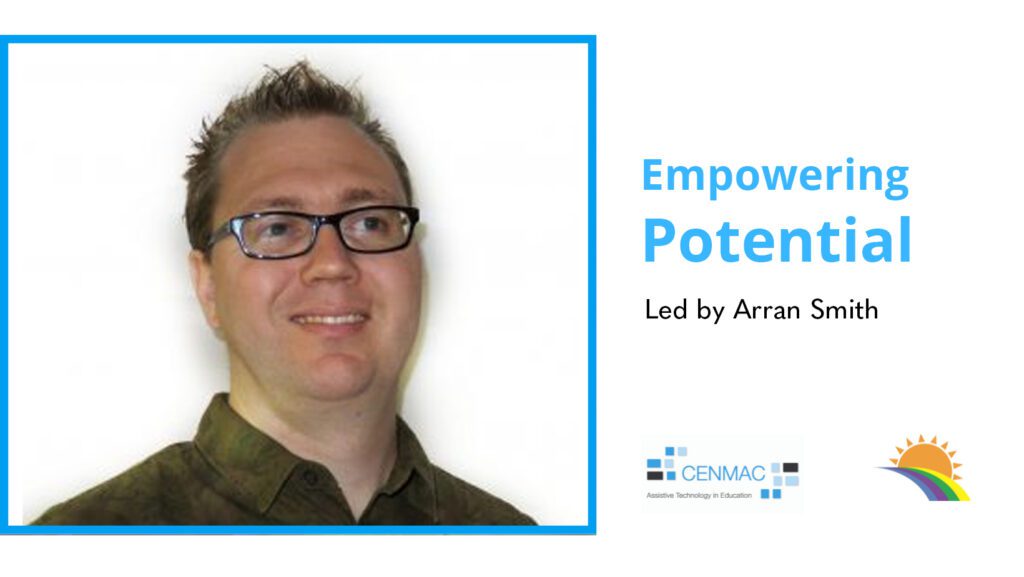 Empowering Potential with Arran Smith – 8th Sept, 30 mins
At Microsoft, our Mission is to empower every person and every organisation on the planet to achieve more. With more than 1 billion people in the world with disabilities, there is no limit to what people can achieve when technology reflects the diversity of all those who use it.
Arran Smith, Microsoft's UK SEND & Dyslexia Consultant, will be talking about Assistive Technology which has been brought into mainstream use which enables teachers, students and dyslexic people of all ages to access the inbuilt assistive technology anytime anywhere.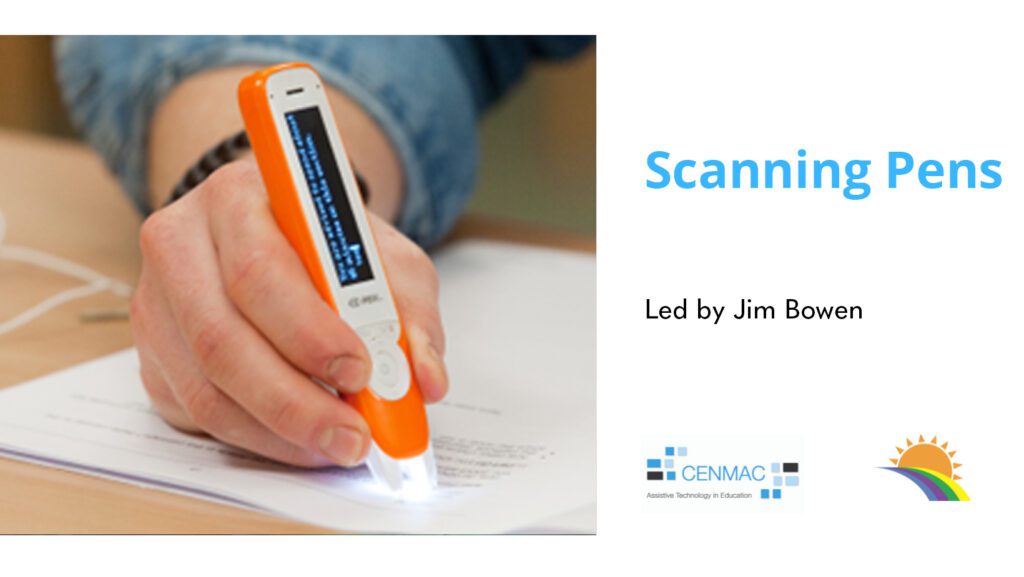 Scanning Pens by Jim Bowen – 15th Sept, 30 mins
Join Jim Bowen (Business Development Manager – UK Secondary Education) from Scanning Pens Ltd for a session focusing on:
· An Introduction to ExamReader and the ReaderPen
· The benefits and features and how they can support students in the classroom
· Exploring the JCQ statement and how the ExamReader can support students.
· Our research and case studies
· Supporting literacy and training documents
· Q and As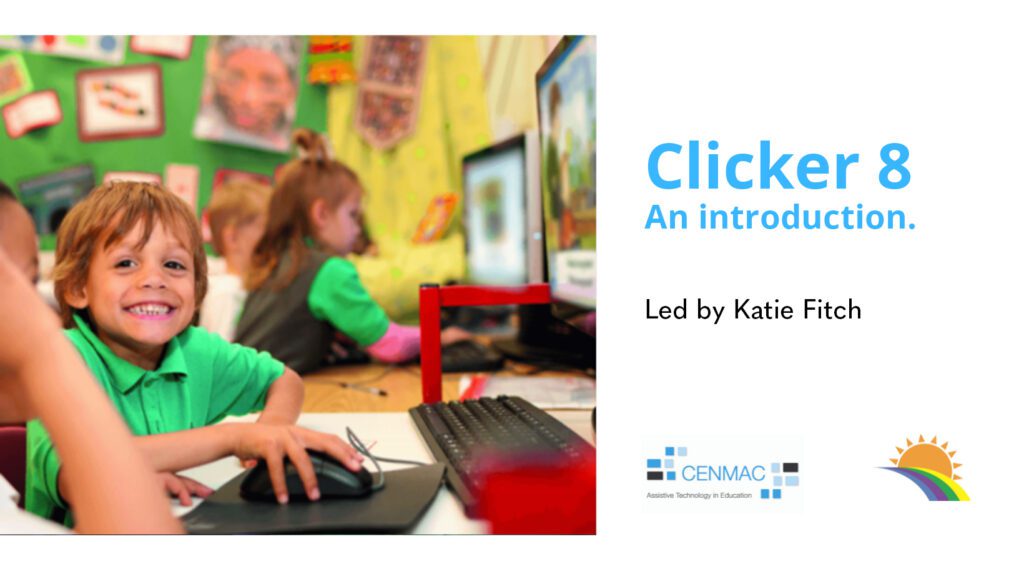 An introduction to Clicker with Katie Finch – 22nd Sept, 30 mins
Clicker is the complete writing solution for the primary classroom, providing every pupil with just the right level of support and challenge. Find out how our child-friendly word processor and thousands of ready-made curriculum activities will engage and inspire your learners.
"Clicker is the gold standard piece of software to support reading and writing for any age."
Carol Allen – ICT and Inclusion Specialist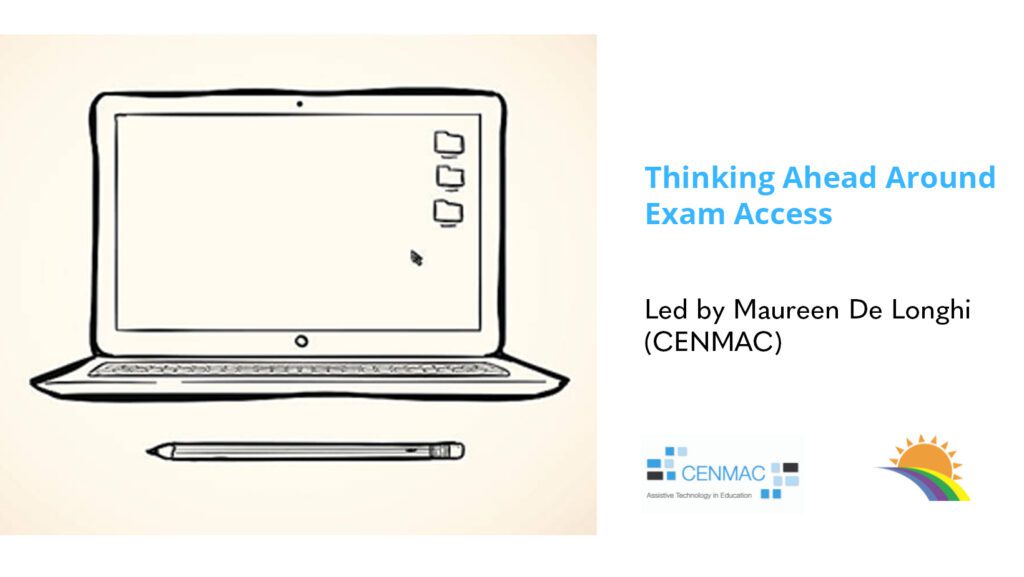 Thinking Ahead around Exam Access by Maureen De Longhi (CENMAC) – 29nd Sept, 30 mins
Join one of our new CENMAC Advisory Teachers, Maureen De Longhi, as she explores exam access for students who use assistive technology. Maureen is a skilled teacher and senior leader with experience in a range of urban, multicultural communities. Her main teaching background is in Language Acquisition and Literacy, having taught modern languages and English for many years, but she has expertise in the power of vocational and technical qualifications to inspire young people and give them opportunities to achieve and a passion for developing the use of assistive technologies in order to help students and adults to be the best that they can be. She has worked in several London schools and academies, as well as being part of PiXL (Partners in Excellence) and delivered training workshops and short courses across England and Wales.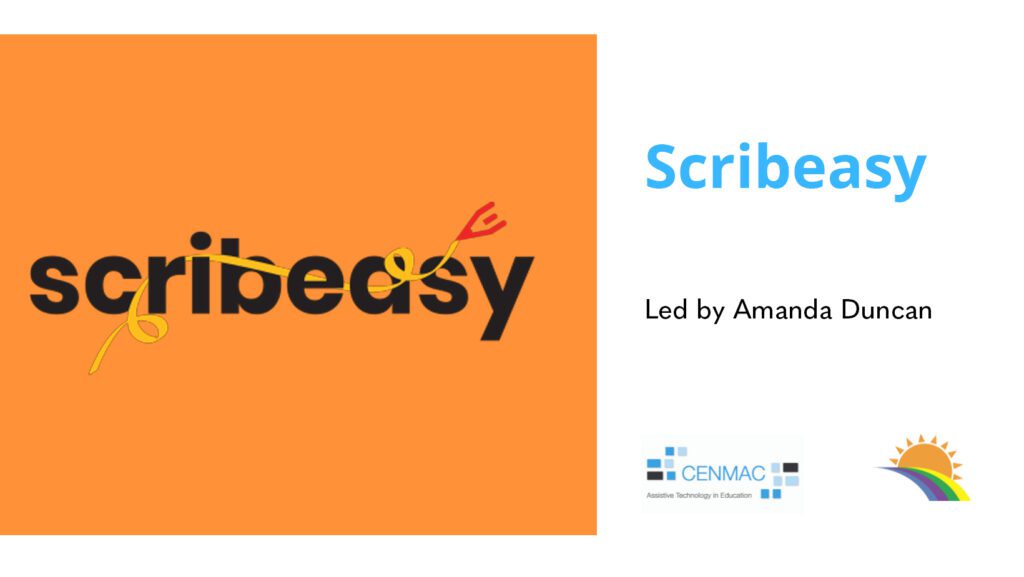 Scribeasy byAmanda Duncan – 6th Oct, 30 mins
Amanda Duncan, MA RCA, Director/ Founder of Scribeasy presents 'How to boost vocabulary and comprehension skills in gamified immersive settings.'
Scribeasy is a configurable and immersive story platform. It transforms how you can teach any subject with a configurable and versatile story framework packed with assistive technology and reporting features.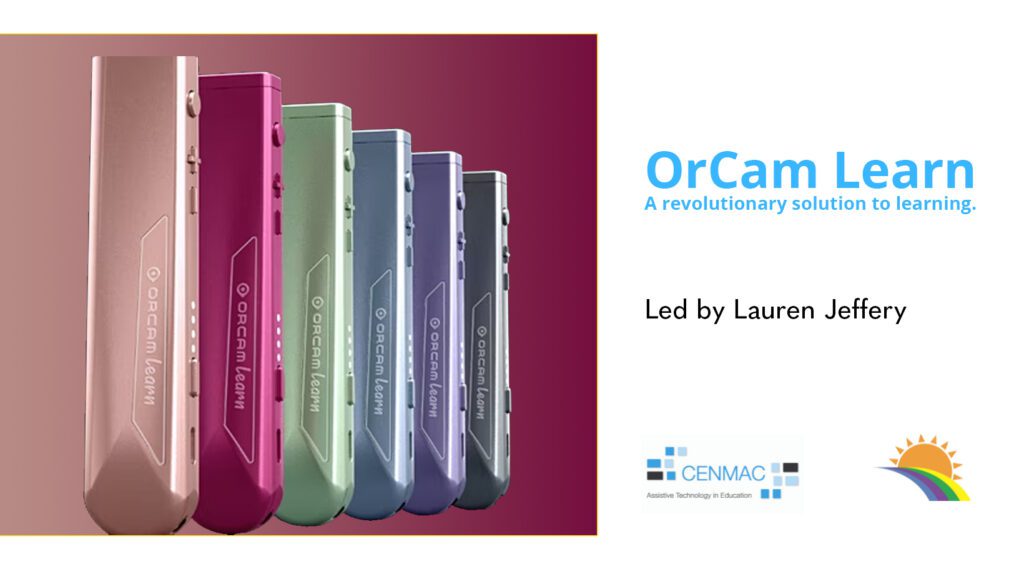 OrCam Learn, a revolutionary solution to learning with Lauren Jeffery – 13th Oct, 30 mins
Words connect us with ideas, information, even dreams for our futures. But when learning and reading is difficult, it can even prevent students from realising opportunities. We are driven to help empower those with learning challenges to unlock their full potential. That's why we've developed OrCam Learn – a truly interactive, AI-enabled solution to learning that partners with each student as they read, learn and grow, in confidence and ability.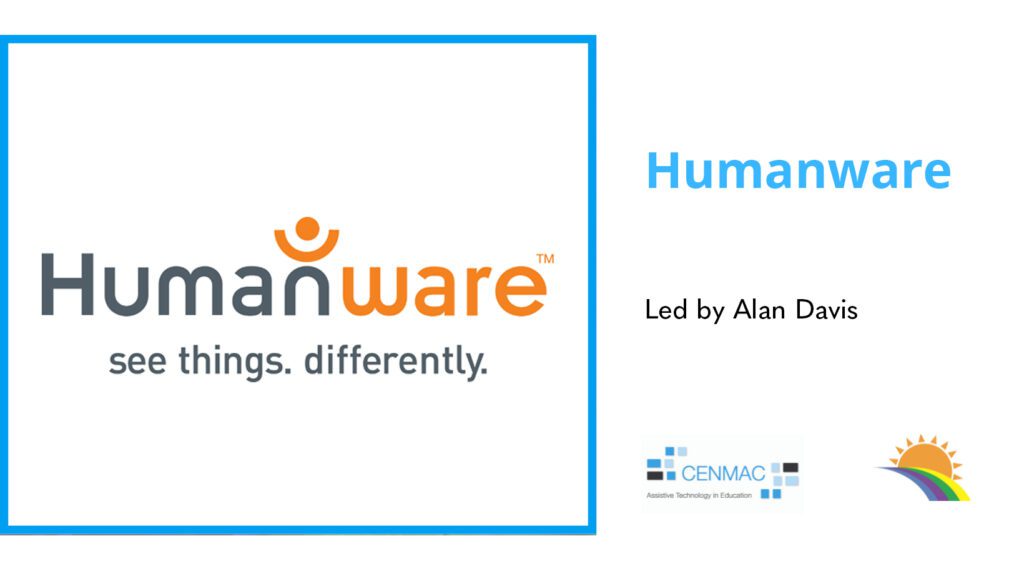 Humanware by Alan Davis – 3rd Nov, 30 mins
Starting young students on refreshable braille technology – what, when and how.
Alan has 21 years experience as UK & Ireland Manager for Humanware, formerly Pulse Data International. He is experienced in demonstrating Assistive Technology to thousands of blind and partially sighted people from 5 years old to 100 years old.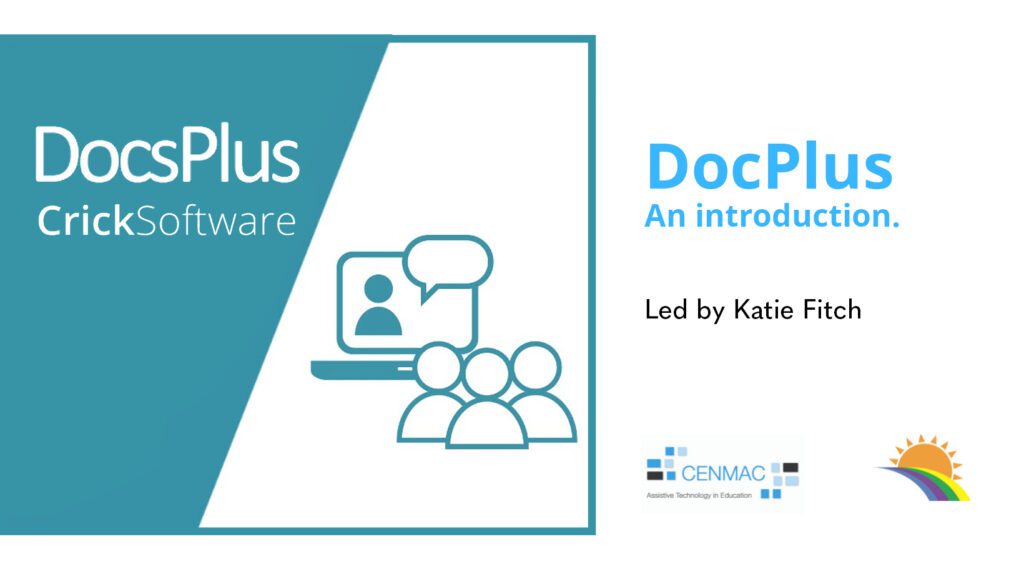 An introduction to DocsPlus – 10th Nov, 30 mins
DocsPlus has been specifically designed for secondary school students with barriers to literacy, with hundreds of subject-specific word banks and writing frames to support writing across the curriculum. From planning, to writing, to proofing, our exam-friendly word processor will give your learners all the tools they need to succeed.
"For students who have fantastic ideas but struggle to get them onto paper, DocsPlus is a game changer!"
Georgina Durrant – The SEN Resources Blog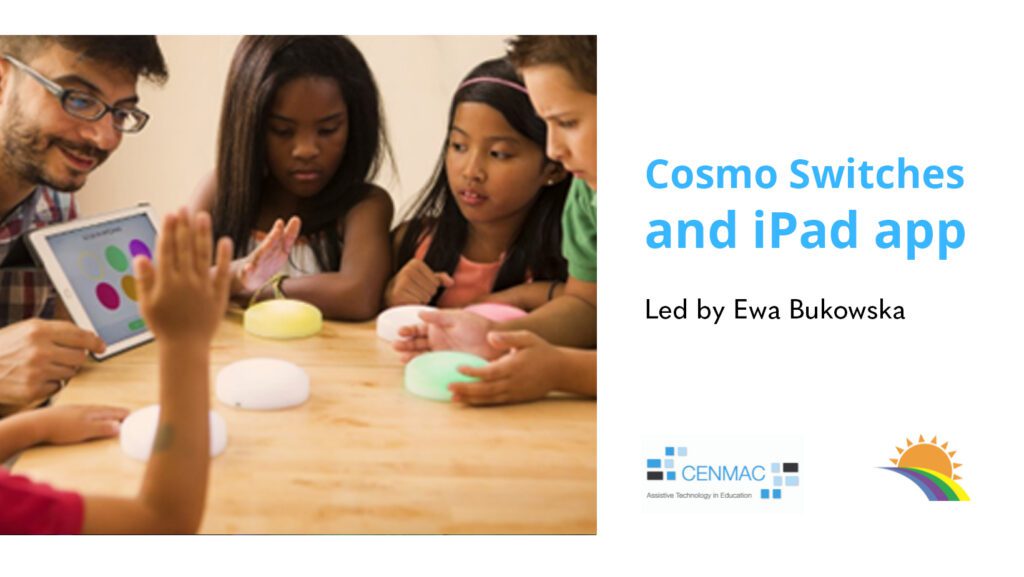 Cosmo switches and iPad app by Ewa Bukowska – 17th Nov, 30 mins
Ewa is an education practitioner focusing on technology adoption to support the daily lives and education of neurodiverse children and young people.
During the session, Ewa will showcase Cosmo, an inclusive technology system supporting the development of a variety of physical, cognitive and communication skills. Cosmo is combined of interactive controllers called Cosmoids, which can be used to play a range of Cosmo Games available in a free iPad app and as external accessibility switches to navigate through third-party apps and devices. The session will include a Q&A session.