SENCO of the Term Award
We will be celebrating the achievements of SENCOs across the Greater London area each term via our SENCO of the Term award. If you would like to nominate a SENCO at your school who deserves special recognition for their hard work and dedication then let us know.
Make a nomination!
Download the nomination form and email the completed form along with a photo to us at mail@cenmac.com using subject line: SENCO of the Term Award Nomination.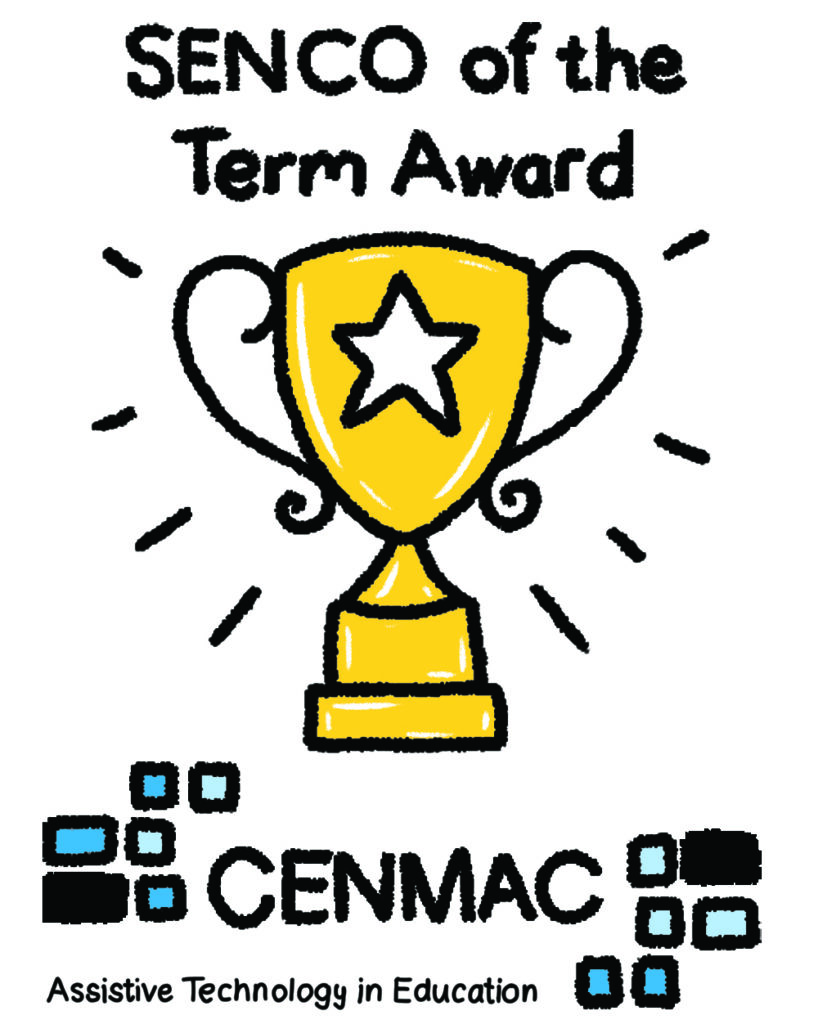 SENCO of the Term Award – Summer 2023
We are delighted to Award our summer SENCO of the Term to Andy Bloss, SENDCo at La Retraite RC Girls' School.
Advisory teacher Wayne McCullough nominated Andy for the award "Andy has been extremely helpful in supporting the young person at school with their CENMAC equipment. The school can contact CENMAC with any issues which can be resolved quickly to avoid disruption to their learning. Andy has been instrumental in ensuring the students concerns are raised and any changes to their equipment can be implemented quickly. Andy is approachable, professional and caring and is a real pleasure to work with. Thank you for all your help and support over the past year."
"Andy is driven to make changes for our SEND learners and goes the additional mile to support them." Ms Andrea During, Deputy SENDCo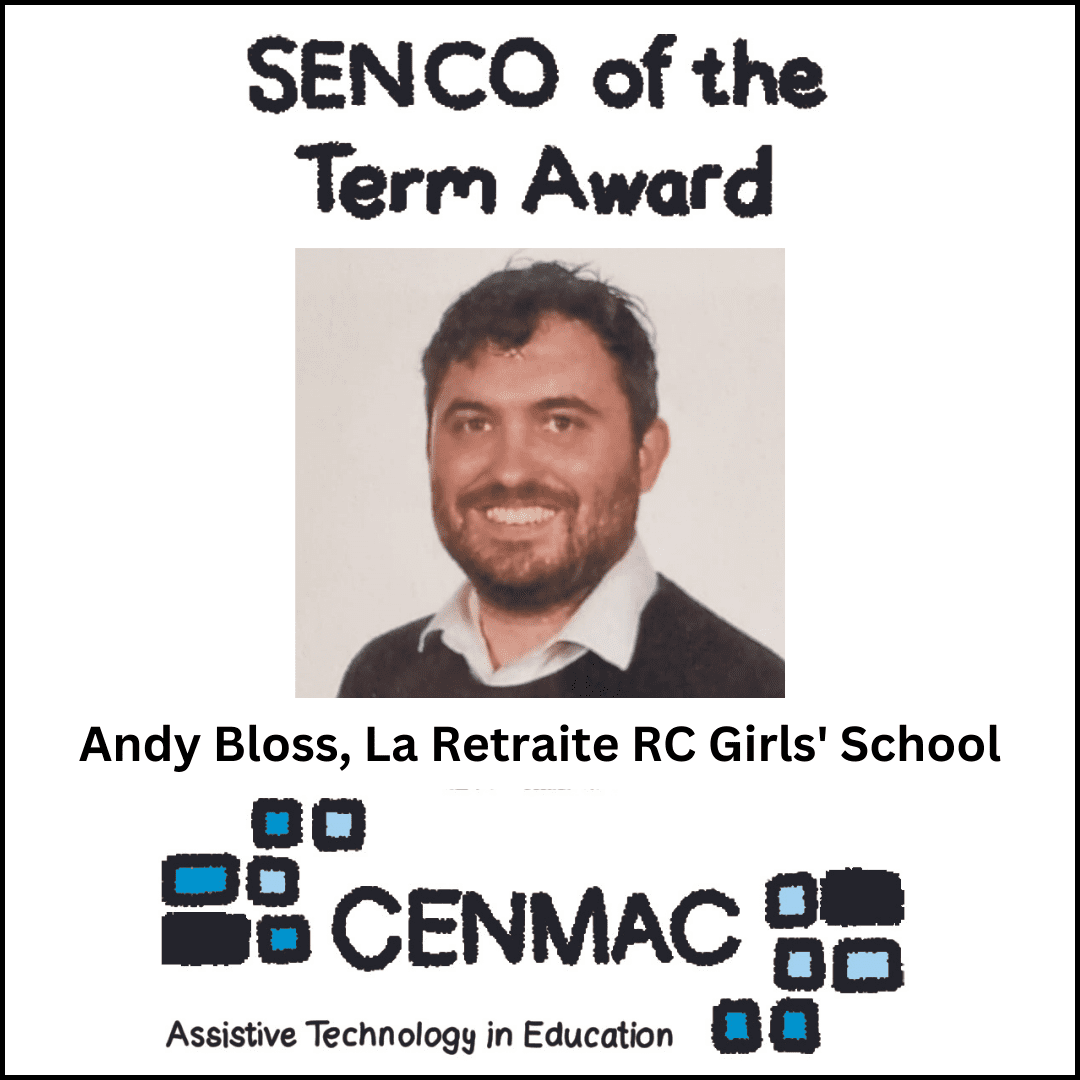 Andy Bloss, SENDCo La Retraite RC Girls' School
SENCO of the Term Award – Spring 2023
We are very pleased to Award our Spring SENCO of the Term to Melissa Graham who works as SENCO across the Koinonia Federation.
Advisory teacher David Howard nominated Melissa and said "I nominate Melissa Graham for the award of SENCO of the Term. As someone who visits many schools and works with many exceptional SENCOs, I can confidently say that Melissa is one of the best I have had the pleasure of working with.
Melissa works in both a large all-through school and a busy primary school, where she always has her finger on the pulse and knows exactly what challenges are facing the children in her care. She is knowledgeable, professional, and caring, and it's clear that she has a deep commitment to ensuring that every student receives the support and resources they need to succeed.
What's most impressive about Melissa is how effortless she makes her job look. As we all know, being a SENCO is an incredibly challenging role that requires a great deal of skill, patience, and dedication. But Melissa handles every challenge with grace and professionalism, always putting the needs of her students first.
For all of these reasons and more, I believe that Melissa Graham is the perfect candidate for the award of SENCO of the Term".
Melissa said "I work across Christ Church C of E Primary School in Greenwich and at St. Mary Magdalene All Through School in the Secondary and 6th Form campus. This means in a week I can be supporting students ranging in age between 4 -18 years old.
I spread my weeks across both schools and it brings me joy to see the variety of students needs being met due to the provision we put in place for them in our schools.
When our students feel heard, empowered and proud of themselves because they can now achieve something they couldn't do before, that is what 'makes me keep ticking".
Congratulations Melissa!