Awareness Days are a great opportunity to educate and inform people about many issues that sometimes get overlooked. They help to raise awareness and encourage people to take action and think about their community and beyond.
October 2023
AAC Awareness Month
October is AAC Awareness Month and has been celebrated since 2007. It was established to spread the word about augmentative and alternative communication and the many different ways people communicate. Most AAC users use a range of communication methods including body language and gestures, facial expressions as well as a communication device/s.
We have created a page celebrating all things AAC! Our student ambassador Khamani interviewed the very talented and funny stand up comedian Lee Ridley (aka Lost Voice Guy),  Abdi Omar our inspirational AAC Consultant will be providing Top AAC Tips throughout the month, we've got links to useful downloadable resources including switch activities and symbols and more.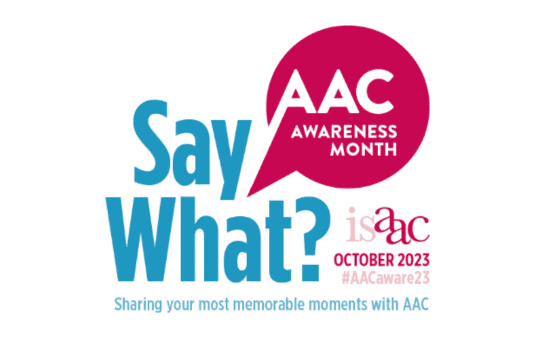 Dyslexia Awareness Week (2nd to 8th October)
This year the British Dyslexia Association's theme for Dyslexia Awareness Week is "Uniquely You" as each person with dyslexia experiences it in ways unique to them.
Take a look at our Dyslexia blog, training suitable for teams supporting children and young people who have dyslexia and more.