Dyslexia Awareness Week – Uniquely You
Monday 2nd to Sunday 8th October 2023
This year the British Dyslexia Association's theme for Dyslexia Awareness Week is "Uniquely You" as each person with dyslexia experiences it in ways unique to them.
Spreading awareness about dyslexia is vital in understanding what it is and supporting children and young people throughout their life. The Dyslexia Awareness Week theme for this year will celebrate individuals with dyslexia from different backgrounds with unique aspirations and experiences. Find out more in a new blog from CENMAC's Dyslexia Assessor and Advisory Speech and Language Therapist Abeer Essa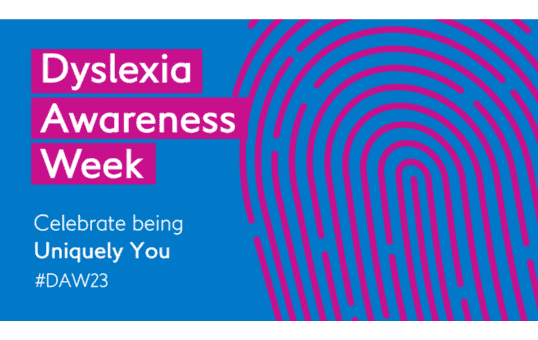 CENMAC's Thursday Thirty
Live Training and Information Sessions
CENMAC supports many children and young people who have dyslexia. As each of them have an individual experience of dyslexia it is necessary to try different types of assistive technology as what works well for someone might not be suitable for another.
It is important that the team supporting the child or young person encourages them to use the technology supplied and know how to use the equipment themselves.
On Thursday afternoons throughout term time we run 30 minute training and information sessions on a wide range of assistive technologies giving you the opportunity to listen to product specialists and ask them questions.
The following sessions will be useful for teams supporting children and young people with dyslexia.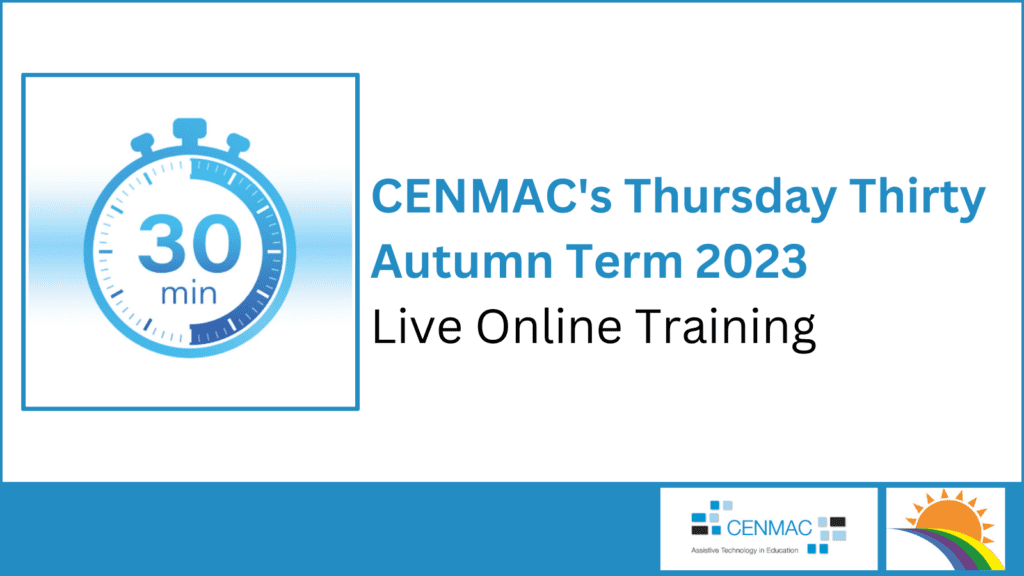 An overview of OrCam Learn
Thursday 19th October 2023, 15:30 – 16.00 (BST)
OrCam Learn is an innovative, powerful new solution that supports teachers and schools, enabling every student to thrive. OrCam Learn can read text out loud from any surface, listen to the student read and evaluate their reading and comprehension.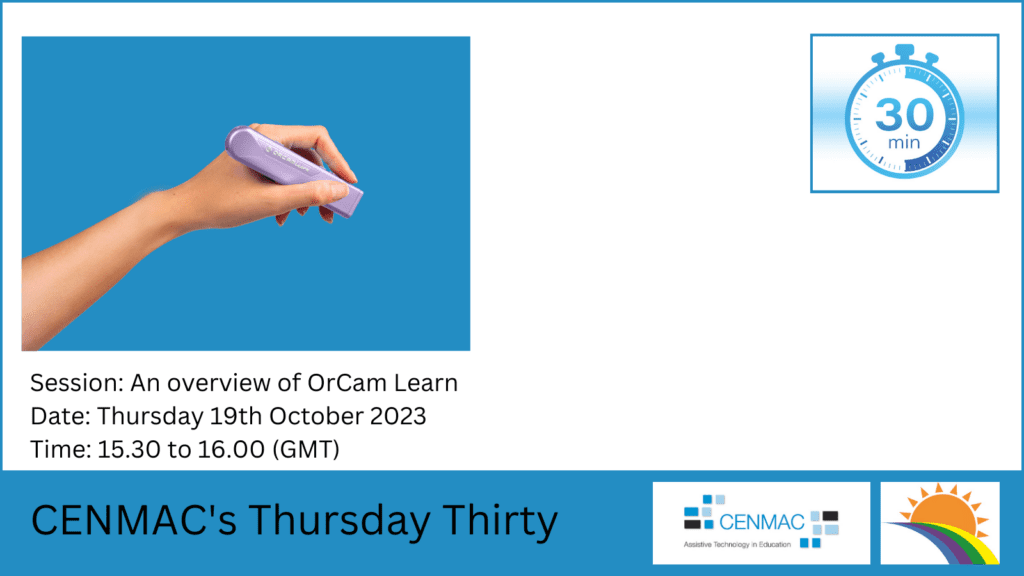 Recognising and supporting children and young people with dyslexia

Thursday 30th November 2023, 15:30 – 16.00 (BST)
Join CENMAC's Dyslexia Assessor and Advisory Speech and Language Therapist Abeer Essa for a talk about dyslexia and how to recognise if a child or young person might have dyslexia.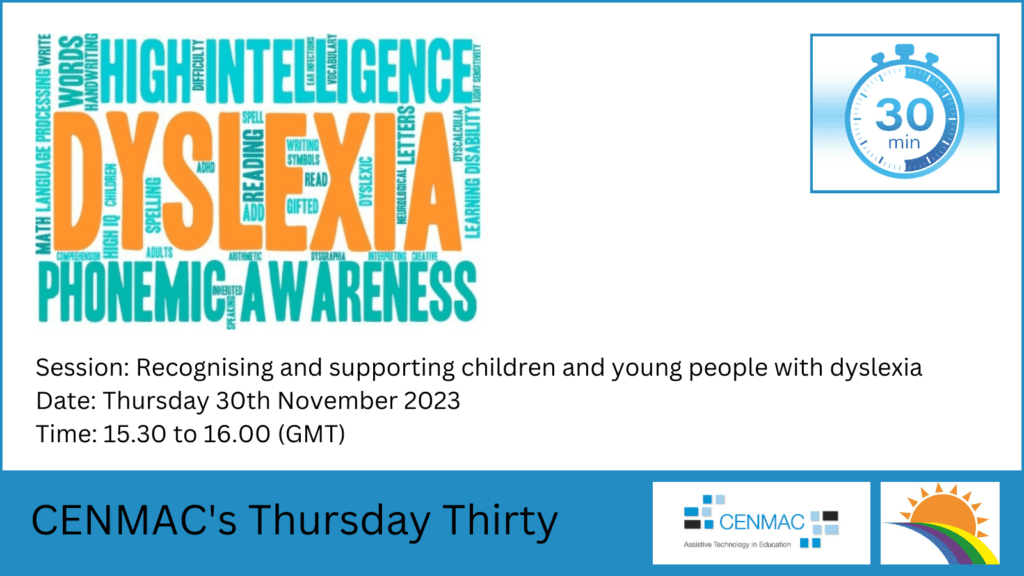 Empowering Potential with Arran Smith
In this recorded session Arran Smith, Dyslexia Consultant talks about Assistive Technology which has been brought into mainstream use enabling teachers, students and dyslexic people of all ages to access the inbuilt assistive technology anytime anywhere.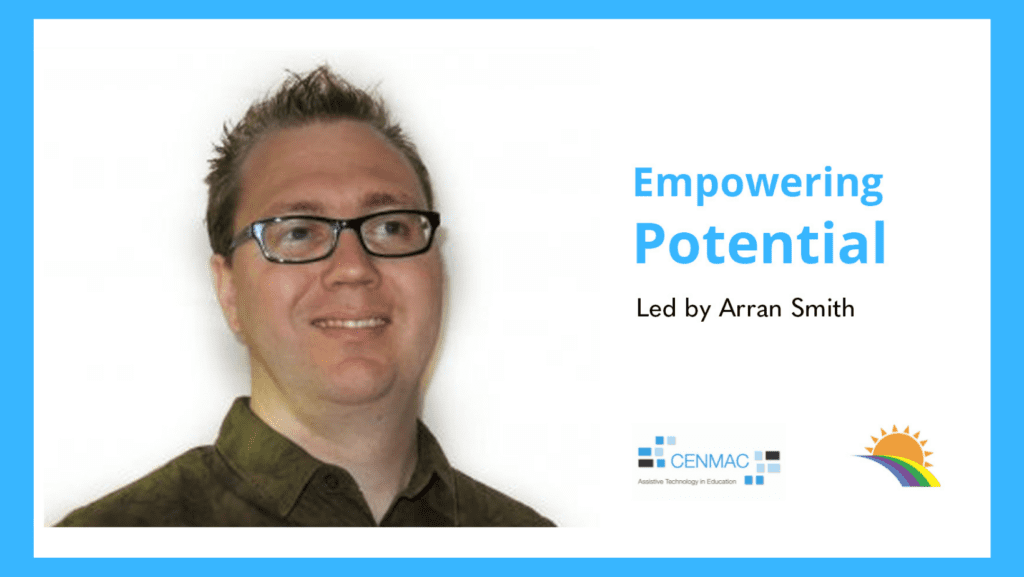 Books to support children and young people with dyslexia
Here are some of the great books that the CENMAC team uses to support children and young people with dyslexia.
Xtraordinary People: Made By Dyslexia
By Kate Griggs (Author), Richard Branson (Contributor), Steven Woods (Illustrator)
Dyslexic people think differently. This different way of thinking makes us 'Xtraordinarily' good at certain things. This book will help you discover the seven different types of 'Xtraordinary'.
Mission Dyslexia: Find Your Superpower and Be Your Brilliant Self
by Julie McNeill (Author), Paul McNeill (Author), Rossie Stone (Author, Illustrator)
Meet Creatia, Persisto and Willforce. They are strong, determined and creative, and they represent the strengths that dyslexia can bring to your life. Together they encourage you to use your skills and talents to be confident in what you do – and shrink the villain Mr Dyspicibilia!
Jack and Gisela
by Julie Singlehurst (Author), Sarah Boddy (Illustrator)
"Jack and Gisela" is a game-changer for supporting learners with dyslexia in their reading journey. With a unique combination of an engaging story, vibrant illustrations (carefully selected to aid meaning-making), and helpful prompts for the guiding adult (so they can teach effective reading strategies), this book makes learning fun and accessible.
Dyslexia is My Superpower (Most of the Time)
By Margaret Rooke (Author)
In more than 100 interviews, children and young adults reveal their personal tips and tactics for honing the creative benefits of dyslexia, enabling them to thrive in school and beyond. Strategies include ways to develop confidence and self-belief.