Face-to-face Training
We offer group training sessions for staff and parents on a range of Assistive Technology (AT) and Alternative and Augmentative Communication (AAC). To discuss face-to-face training options please do not hesitate to
contact us
.
Bookable sessions will be added throughout the year, either held at Charlton Park Academy, or in a central London location.
Scroll down the page for upcoming events.
Prefer online training?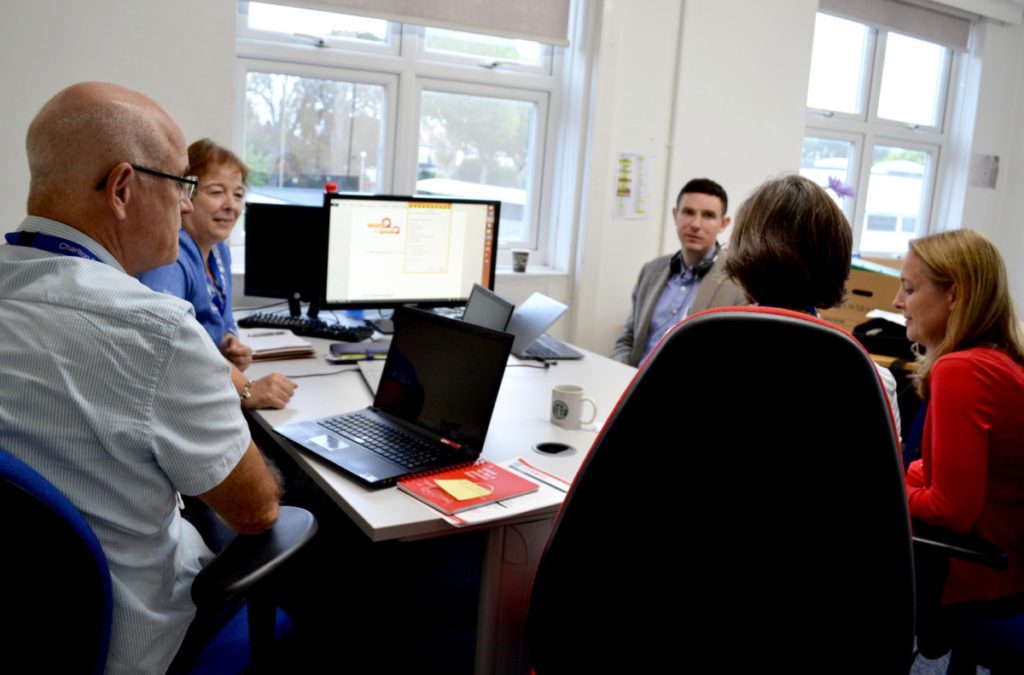 Face-to-face training – Clicker 8 in the classroom
Date: Wednesday, 16 November
Time: 09.00 – 12.00 (GMT)
Venue: Friar's Primary School, Webber Street, London Se1 0RF
Join CENMAC Deputy Team Lead and Advisory Teacher, Mary Long for this exploration of how Clicker 8 can be used in the classroom to support learners at all levels.
This half-day face-to-face course at Friars Primary School will provide a run-through of the supportive tools within the software to develop reading and writing skills.
We will look at how to use the resources available across various curriculum areas, as well as learning how to create bespoke resources from scratch.