October is AAC Awareness Month and has been celebrated since 2007. It was established to spread the word about augmentative and alternative communication and the many different ways people communicate. Most AAC users use a range of communication methods including body language and gestures, facial expressions as well as a communication device/s.
The theme this year is "Say What? Sharing your most memorable moments with AAC" and the hashtag to spread these memorable moments via social media is #AACaware23. Sometimes with AAC, unexpected things happen while learning, using, supporting, and researching. The International Society for Augmentative and Alternative Communication (ISAAC) would like to hear stories from around the world. You can share your AAC story using #AACaware23.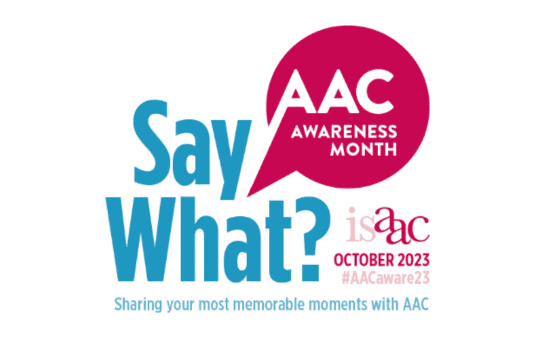 AAC Role Models
CENMAC student ambassador Khamani is interested in finding out how assistive technology is used to support communication and he recently had some interesting conversations with AAC role models including Lee Ridley (aka Lost Voice Guy) and inspirational speaker and good news reporter Ellise Hayward.
Lee Ridley (aka Lost Voice Guy)
Lee Ridley became a household name in 2018 when he won the 12th series of Britain's Got Talent as Lost Voice Guy. Since then Lee has competed in America's Got Talent, he's written a book called 'I'm Only In It For The Parking: Life and laughter from the priority seats' and he has been touring with his stand-up comedy. Lee is a great role model to many and student ambassador Khamani recently spoke to Lee about AAC, making people laugh and more.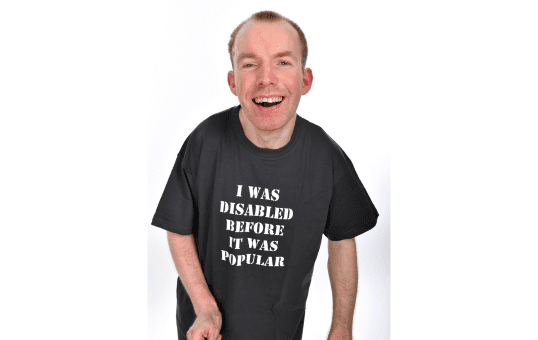 Lee Ridley, Aka Lost Voice Guy
Photo credit: Steve Ullathorne
Ellise Hayward
Since leaving school 21-year-old Ellise Hayward has not let cerebral palsy stand in her way and she has become an inspirational speaker as well as a disabilities correspondent and general reporter for Jill Dando News. Ellise also has an impressive following on social media and uses her voice to spread cerebral palsy awareness. Ellise spoke to Khamani about all the great things she has been doing since she left school.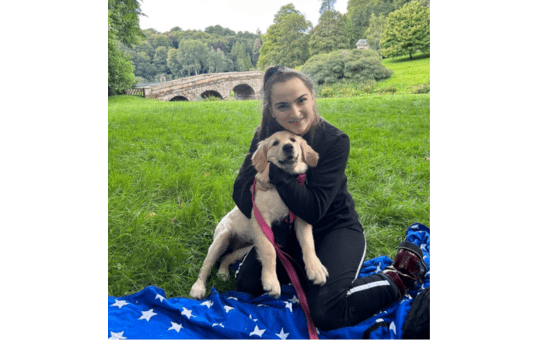 Ellise Hayward and her puppy
Abdi Omar's Top AAC Tips
Abdi Omar is a motivational speaker who wants to change the world's perception of disability. Abdi has cerebral palsy and uses power based AAC to support this communication.
Abdi has become an amazing role model for many people including some of the students here at Charlton Park Academy who are learning to use AAC to communicate.
Abdi runs fun and engaging weekly lessons for the students encouraging them to use their AAC devices. Throughout October we will be sharing Abdi's Top Tips for AAC Users. Stay tuned by following us on Twitter (X) and Instagram!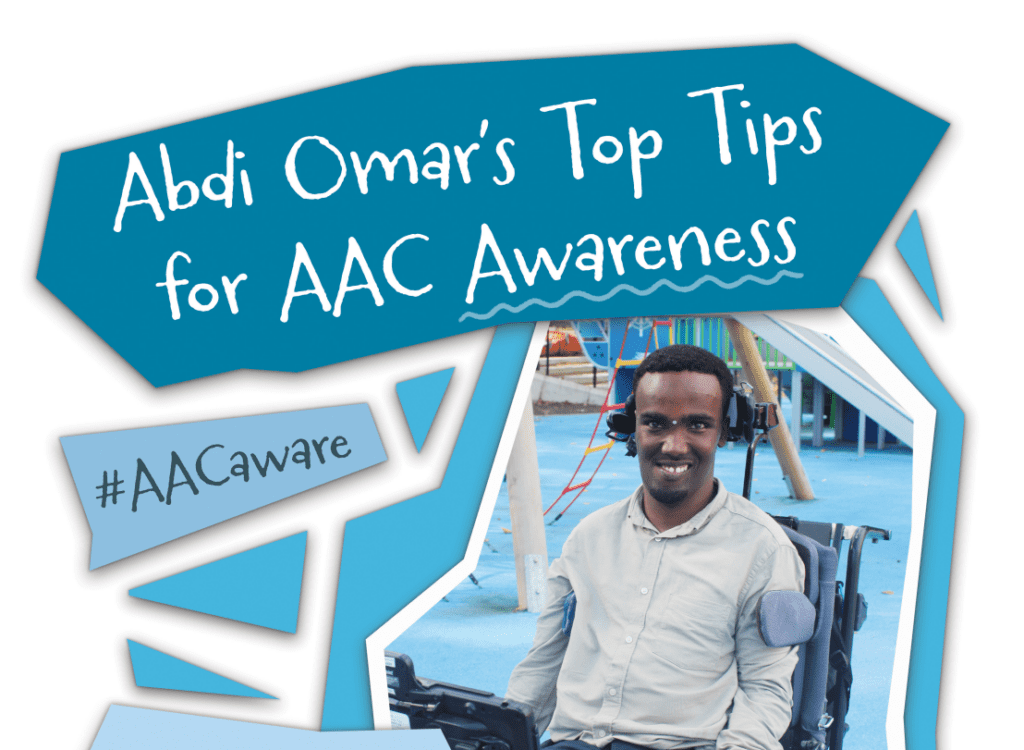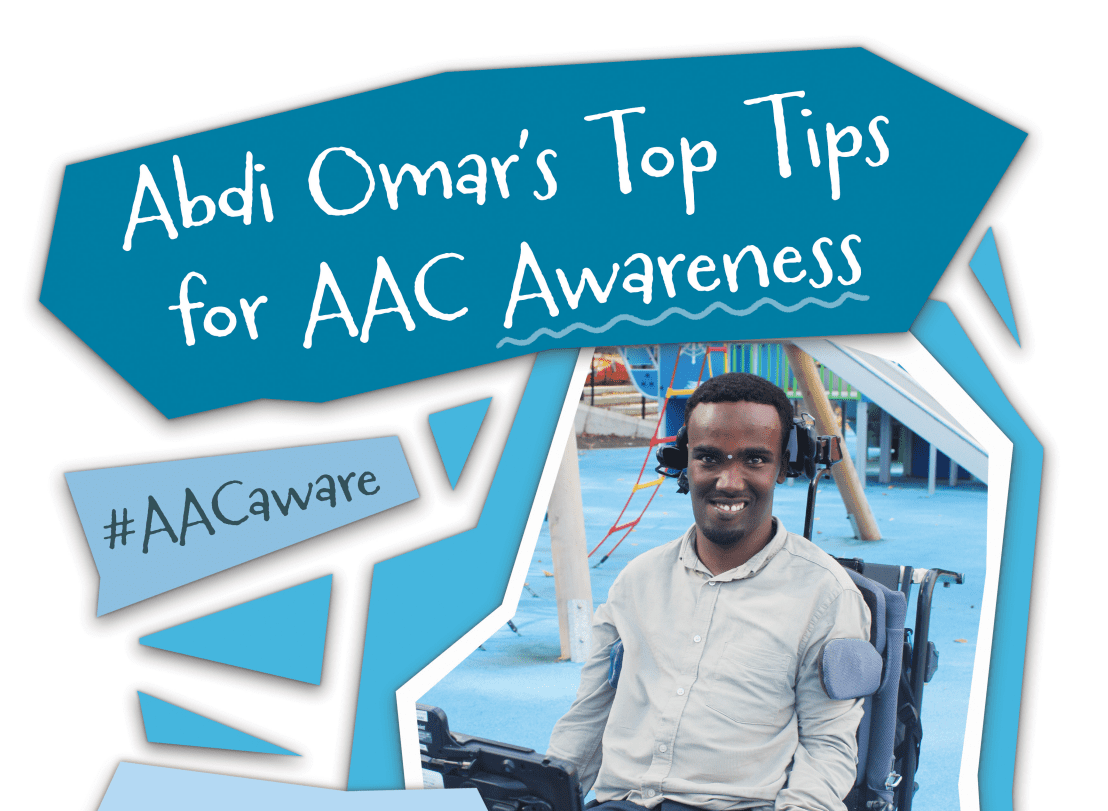 Resources to support AAC users
Switches are useful technology that provide access to meaningful activities for people with complex physical difficulties and/or intellectual impairments. They enable someone with the least controllable movement to play with toys, access the alphabet for writing, symbols for communication and more.
Charlie Danger, CENMAC's Occupational Therapy consultant has created this useful Switch activity book for use in class, making finding appropriate activities easy at every level.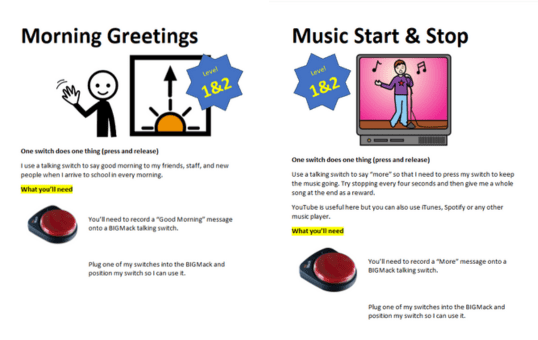 PrAACtical AAC Activities
PraAAtical AAC have a great range of free AAC activities to try in a group including familiar board or card games that help to take the focus off the AAC and let the participants focus on communicating and having fun. You can download the activities from their website.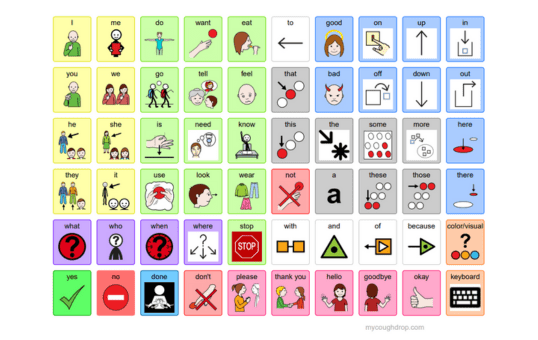 AAC Literacy
There are some great books written by AAC users including 'I'm Only In It For the Parking' by stand-up comedian Lee Ridley (aka Lost Voice Guy) and 'Eye Can Write: A memoir of a child's silent soul emerging' by Jonathan Bryan.
There are also a number of children's books with characters who use AAC to communicate including 'Something to Say About My Communication Device' by Eden Molineux and 'Artie is Awesome' by Diedra Darst.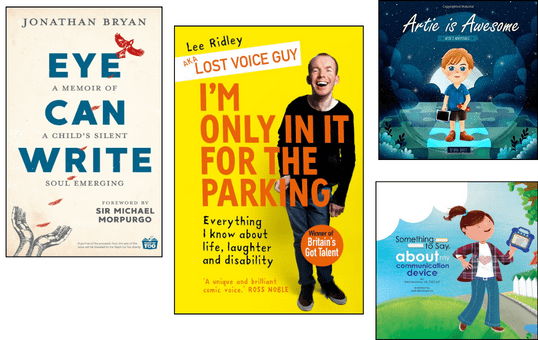 Global Symbols
Global Symbols is a useful website where you can create boards to aid communication using thousands of free images from their library. Symbols on this website represent cultures both internationally and closer to home.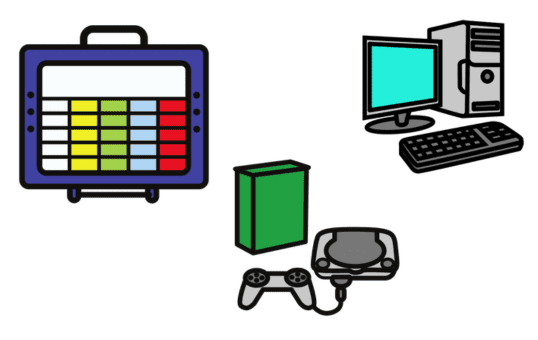 CENMAC's Thursday Thirty
Live Online Training & Information Sessions
CENMAC supports many children and young people to access the curriculum and/or to communicate using a wide range of assistive technologies. It's important that the team supporting the child or young person encourage them to use the technology supplied and know how to use the equipment themselves. So, on Thursday afternoons we run short sessions training and information sessions on a wide range of assistive technologies giving you the opportunity to listen to product specialists and ask them any questions you have about the technology. Take a look at some of our upcoming sessions to help support AAC users:
Thursday 5th October – Overview of Liberator AAC devices & vocabularies
Thursday 12th October – An introduction to Predictable text-to-speech app
Thursday 16th November – Cosmo switches
Thursday 23rd November – Pretorian's Assistive Gaming for All