Abdi Omar is an inspirational speaker and works for CENMAC as an AAC Consultant. Abdi has cerebral palsy and is unable to speak in the usual way. He uses power based AAC to communicate.
Abdi understands the challenges that come with learning to use AAC, so he is a great role model and a wonderful advocate for the opportunities that being an AAC user can have.
Abdi mentors many other AAC users motiving them with fun and engaging activities.
Watch Abdi's Top Tips for AAC awareness video and download the posters below.
If the video and posters help you to understand how to support AAC users then please share it and help Abdi to spread the word!
Follow us on Twitter (X) and Instagram to help spread AAC Awareness.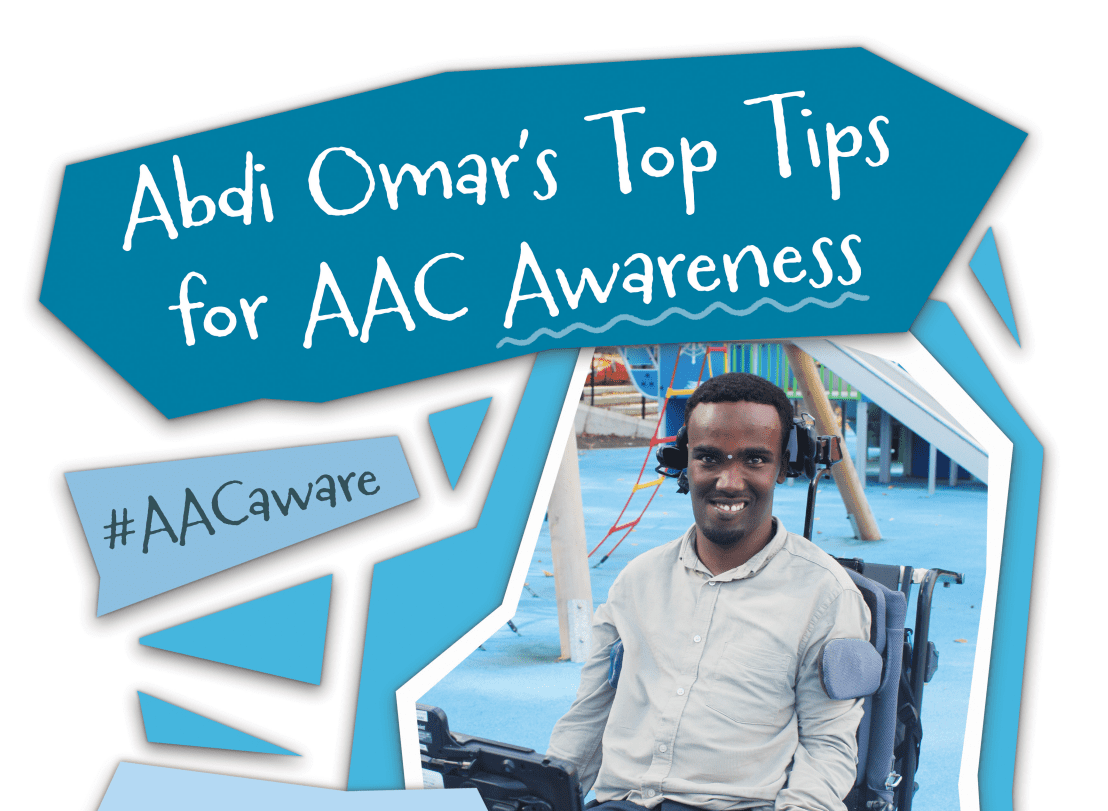 Abdi Omar's Top Tips for AAC Awareness Video
Abdi Omar's Top Tips for AAC Awareness Posters
Top Tip 1
Let your students have their communication aid as much as possible. Living without a voice is very difficult to live with.
Top Tip 2
Let your students explore their communication aids. Practice will help.
Top Tip 3
Have patience when working with communication aid beginners. Making mistakes is good. It means they are trying.
Top Tip 4
Do you talk to people behind them? No! Always stand where an AAC user can see you (in front or beside).
Top Tip 5
When working with an advanced AAC user push them! You must think beyond school.
Top Tip 6
Everyone has bad days sometimes. Don't force an AAC user to use their device. Try doing what they like.
Top Tip 7
It's your mission to bring out your students' best so sometimes you must think creatively.
Top Tip 8
Try every AAC device possible as what might work for one student might not work for another.
Top Tip 9
Believe in your students and they will feel ore confident in class.
Top Tip 10
Don't be afraid to push your AAC students as they could have countless abilities.
Abdi Omar's 10 Top Tips for AAC Awareness
All of Abdi Omar's Top Tips on one poster!