Independence at school with Assistive Technology
We asked one of our ex-students, Michael Alhadeff, about his Assistive Technology journey with CENMAC.
---
My first recollection of a computer was at Primary School. It was a rather strange experience looking back at it now. It was Year One and the computer was contained in a floor-to-ceiling metal box, which had to be opened to be used (and it meant I had my back to the classroom.) Things have obviously moved on a lot since then.
It was also around the time of Year One that CENMAC first got in touch. Due to my cerebral palsy, it meant I found it difficult to write and had to rely on a learning assistant to complete school work. As any child growing up and wanting to be independent, this was obviously a frustrating experience. CENMAC expertise in assistive technology changed that (and it wasn't a computer locked away in a cupboard!)
Their first recommendation was something called an Alphasmart – a portable computer which was a bit like a forerunner to an early laptop. It provided an easy text function and crucially could be fitted with a keyguard (a metal device which could be fitted onto the keypad and prevented me from hitting the wrong key.) It gave me a new sense of independence. I could now sit with my classmates and complete work independently. I could also take it home and complete tasks at home. It was the first step in realising the potential of assistive technology.
From then on, CENMAC continued to provide valuable advice, advising on my first laptop as I approached Secondary School. This was equally important to maintain a sense of independence and deal with the extra demands associated with Secondary School. Solutions didn't just cover hardware, but also software. For example, CENMAC were able to recommend Penfriend – a piece of predictive text software – which was a life-saver in terms of time, particularly in text heavy subjects. It was another instance of simple yet effective advice from CENMAC. As a result, CENMAC became a trusted partner throughout my school career with the simple aim of aiding my independence in the classroom.
My association with CENMAC came to an end as I reached University. But by working with CENMAC, it meant I had all the foundations in place to lead an independent life at University which was incredibly important to any green fresher. Many of the systems that CENMAC had first put in place, such as the keyguard, I continue to use them to this very day. Now I am building a career in advertising which again requires the use of computers and a need for independence. CENMAC therefore were the first to introduce me to what was possible with assistive technology and have helped greater independence in my life.
#CENMACat50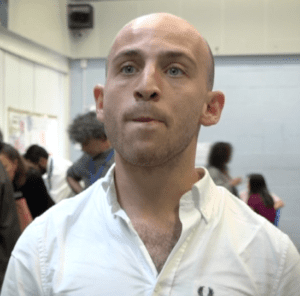 CENMAC became a trusted partner
throughout my school career with
the simple aim of aiding my
independence in the classroom