Communication Works South Event #GetSeen
We all had a wonderful day at Communication Works South (Thursday 19 May 2022), held for the first time at the Charlton Athletic Football Club. Take a look at photos from the day.
Communication Works South Mural
This amazing wall mural was created by Dr Pen Mendonca to graphically represent our day at Communication Works South. It was fascinating to see the mural take shape throughout the day and it attracted quite an audience!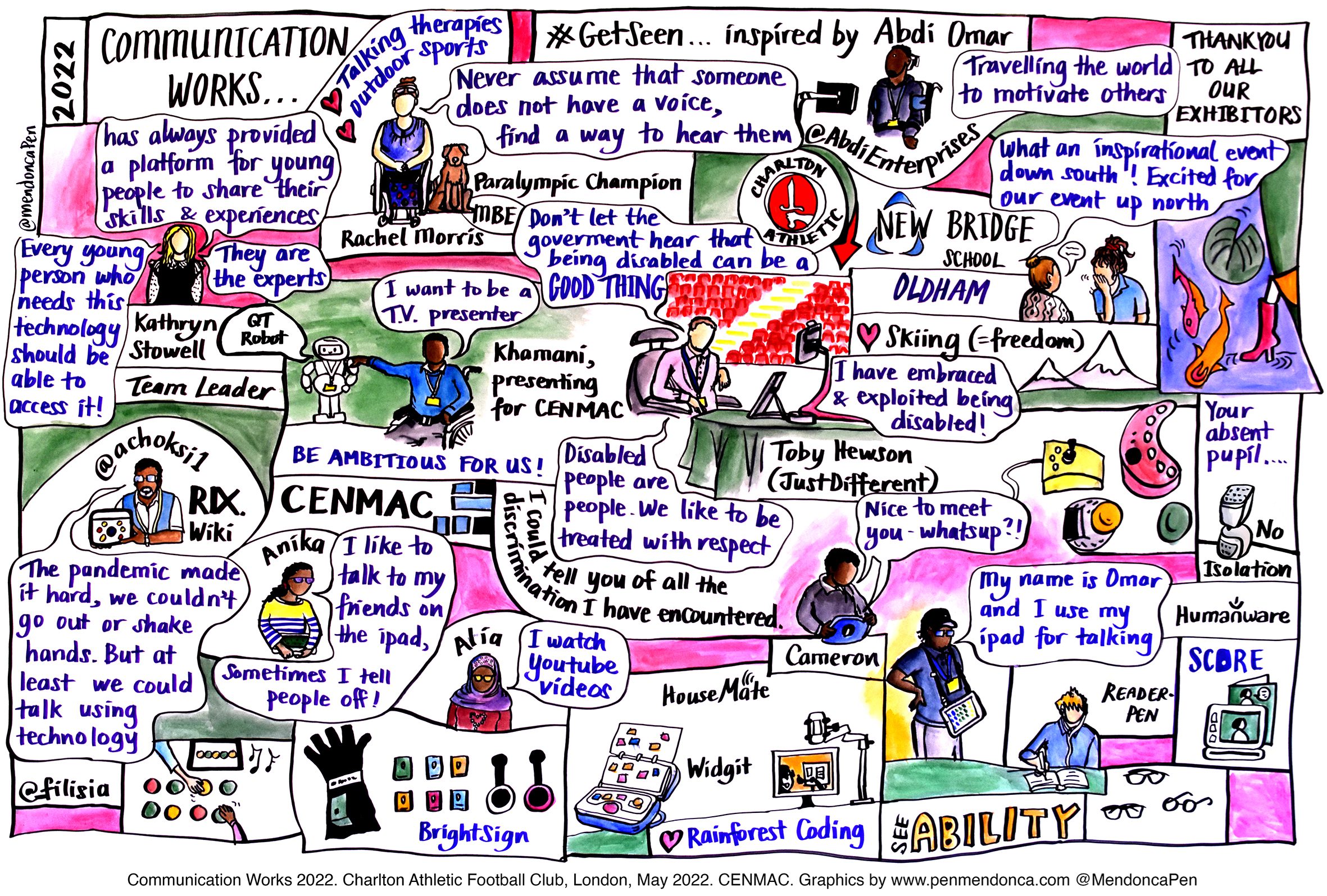 Companies at Communication Works (South)
Communication Works is a great opportunity for our visitors to see the latest in assistive technology and augmentative and alternative technology.
South & North | Ace Centre, Just Different, Crick software, Smartbox AT, Commtap, Tobii Dynavox, Liberator, Therapy Box, Ability World, Brightsign Glove, No Isolation, Jabba UK, Rix Centre, Kaz type, CandLE, Readingwise, Inspiration, Seeability, Scribeasy, Orcam, Dolphin Easy Read, Eyetech digital systems, Scanning Pens, Cosmo by Filisia, Humanware, Texthelp and Sensory Guru.
South only | CENMAC, Adbi Enterprises, Widgit, Pcbyvoice, Calibre Audio Books, QTrobot, No Isolation, Meru, LGFL, Soundbeam, Pretorian, Dyslexia Institute, Ipevo (provided prize for South Event raffle)
North only | Inclusive Technology
Communication Works #CW2022 Tweets