Dragon live by Sam Cock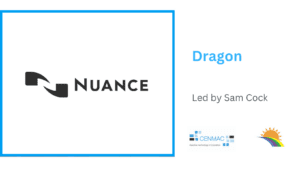 Date of recording: Thursday 20 Oct 2022 (30 mins)
Dragon by Nuance is the world's leading speech recognition solution used for dictation and transcription. With Dragon, students can be keyboard free.
What better way to step into the wonderful world of Dragon than by watching Aventido's product Specialist Sam dictate this webinar live.
The demo includes hints and tips for using Dragon as well as a few interesting facts about the software.