Resources
The following books, curriculum models and staff training are suitable for teachers working with children and young people who have profound and multiple learning difficulties.
Books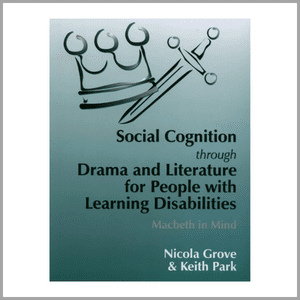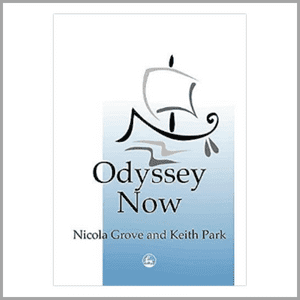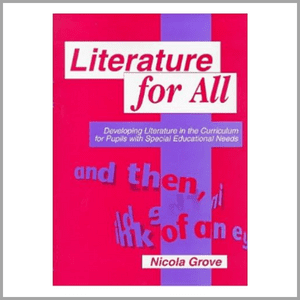 Social Cognition Through Drama and Literature for People with Learning Disabilities: Macbeth in Mind
by Nicola Grove and Keith Park
A practical literature resource for teachers and therapists working with children and adults with learning disabilities, this new book uses the context of Shakespeare's Macbeth to develop the skills of social cognition.
Odyssey Now
by Nicola Grove and Keith Park
The first book to make literature accessible to people with learning disabilities, Odyssey Now is a dramatisation of the story of Odysseus through a variety of interactive games for developing communication skills and as a means of implementing a multi-sensory approach.
Literature for All: Developing Literature in the Curriculum for Pupils with Special Educational Needs
by Nicola Grove
Offers strategies for teaching literature to pupils with learning difficulties, within the context of the National Curriculum. The text aims to help teachers to become more sophisticated in their assessment of pupils' responses to aesthetic, as well as academic experiences.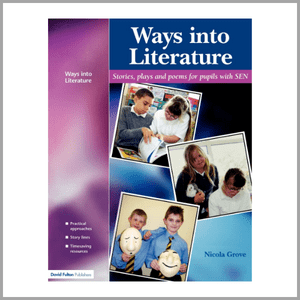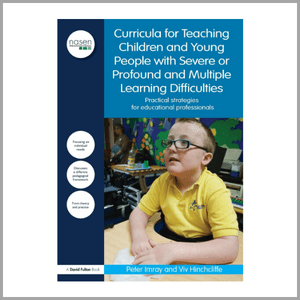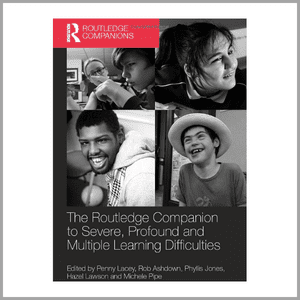 Ways into Literature: Stories, Plays and Poems for Pupils with SEN
by Nicola Grove
By fostering an emotional engagement with literature, teachers can encourage children to make subsequent critical evaluations. Ways into Literature is in line with current guidelines and will help practitioners get started straight away by using the book's storylines, character maps, and story frames.
Curricula for Teaching Children and Young People with Severe or Profound and Multiple Learning Difficulties: Practical strategies for educational professionals 
by Peter Imray and Viv Hinchcliffe
Offers a range of compelling arguments for a distinct and separate pedagogical approaches to the learning needs of the most educationally challenging pupils.
The Routledge Companion to Severe, Profound and Multiple Learning Difficulties
Edited by Penny Lacey, Rob Ashdown, Phyllis Jones, Hazel Lawson and Michele Pipe
The book covers a myriad of topics and themes and has the core purpose of informing and supporting everyone who is interested in improving the quality of education and support for children and young adults with severe, profound and multiple learning difficulties and their families.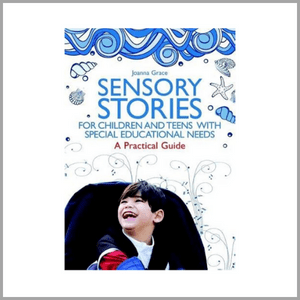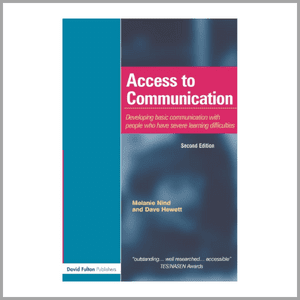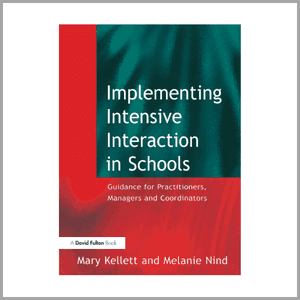 Sensory Stories for Children and Teens with Special Educational Needs: A Practical Guide
by Joanna Grace
Short stories of a few lines which are brought to life through a selection of meaningful sensory experiences. They are particularly beneficial for students with Sensory Processing Disorder (SPD), profound and multiple learning difficulties (PMLD), autism spectrum disorders (ASD) and other special educational needs (SEN).
Access to Communication: Developing the basics of communication for people who have severe learning disabilities through intensive interaction 
by Melanie Nind and Dave Hewett
The award-winning creators of Intensive Interaction bring this groundbreaking book up to date with new material covering inclusion and emotional literacy.
Implementing Intensive Interaction in Schools: Guidance for Practitioners, Managers and Co-ordinators
by Mary Kellett and Melanie Nind
This book includes: guidance on managing priorities, training issues, power dynamics and coping with Ofsted; advice on setting up and running evaluation projects; clear links to the National Curriculum for SEN; case studies from special and mainstream school and a glossary of terms.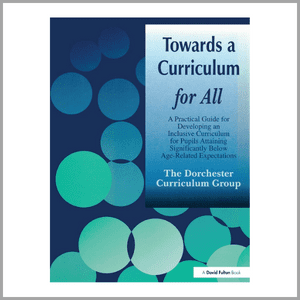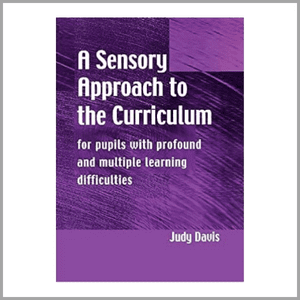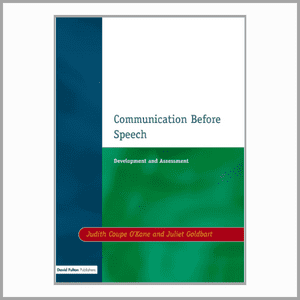 Towards a Curriculum for All: A Practical Guide for Developing an Inclusive Curriculum for Pupils Attaining Significantly Below Age-Related Expectations
by Dorchester Curriculum Group
Designing an inclusive curriculum for all pupils is not easy. The practicing teachers who have written this book offer clearly laid out ideas and objectives for learning that goes beyond the National Curriculum. It incorporates a holistic approach to the development of a relevant curriculum for pupils and students who experience profound and multiple learning difficulties (PMLD).
A Sensory Approach to the Curriculum: For Pupils with Profound and Multiple Learning Difficulties
by Judy Davis
Written by a teacher with many years of experience with pupils with PMLD, this book offers a well-tried approach to delivering the curriculum, with particular emphasis on the core subjects. It aims to complement and supplement existing material and provides a useful resource for busy teachers.
Communication before Speech: Development and Assessment
by Judith Coupe O'Kane
This is the second edition Communication Before Speech and reflects the new developments in the fields of language acquisition and learning disabilities. Pragmatics, the functional use of communication, has become central to much communicative intervention.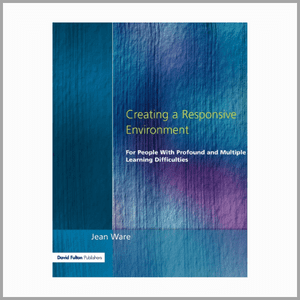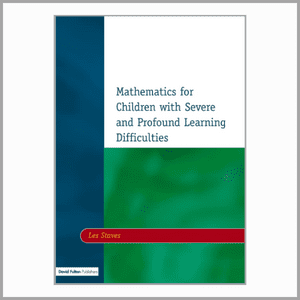 Creating a Responsive Environment for People with Profound and Multiple Learning Difficulties
by Jean Ware
This revised and updated second edition aims to enable teachers and care staff working with people with PMLD in any context to create a positive interactive environment for the people with whom they work. Using information from the latest research and from everyday practice, the author discusses the different aspects of a responsive environment and suggests practical strategies that staff can use to create such an atmosphere.
Mathematics for Children with Severe and Profound Learning Difficulties
by Les Staves
The book will covers a wide range of approaches to teaching and learning and demonstrates how mathematics can be related to personal and social development, communication and thinking skills. Written with the non-specialist in mind and including plenty of practical examples, it will make useful reading for teachers in mainstream and special schools, and learning support assistants.
Curriculum models
Equals is a non for profit registered charity, committed to supporting the work of teachers, TAs, schools, parents/carers of pupils with PMLD, SLD and MLD and pupils working below age related expectations.
CCEA Regulation is responsible for the accrediation and regulation of regulated qualifications offered in Northern Ireland (NI). A SEN and Inclusion Overview is included.
Frank Wise School is a special school for children and young people aged between 2 and 19. Download the Frank Wise School Curriculum Framework for their philosophy and aims, as well as describing their very specialised approach, including how teaching programmes are planned and carried out to meet the individual needs of every child within the school.
Training materials
Training materials for teachers for learners with severe, profound and complex learning difficulties.