Assistive Technology and Me
Supporting staff and students to achieve their full potential since 1968.
---
Welcome to our weekly CENMAC blog post
Assistive Technology and Me | by Hadiqa, CENMAC student ambassador and Mary Long, Deputy Team Leader
Hadiqa is one of many of our students who has a vision impairment. As well as support from CENMAC, the local vision impairment service also work with Hadiqa. This service has provided a Braillenote Touch Plus device to use in conjunction with the laptop and iPad Pro that she borrows from CENMAC.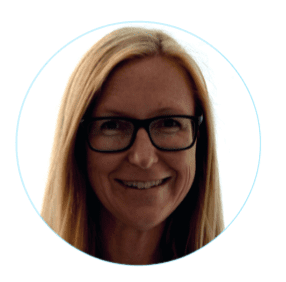 ---
"I like using the Braillenote because its lightweight and easier to carry than the old braille machine (Perkins). 
---
The Braillenote Touch Plus is a highly sophisticated piece of equipment which can be used for both reading and writing in braille. Hadiqa has been using the device for around six months and is fast developing her skills in reading braille and is now typing in grade 2, using contractions where one set of dots stands for a whole word or group of letters. 
Hadiqa had this to say about her use of the device: 
"I like using the Braillenote because its lightweight and easier to carry than the old braille machine (Perkins). 
I'm still learning lots about it, it's the new machine, it's a little confusing sometimes with lots to remember, like all the shortcuts. I need more practice. 
I like to use it for emailing and reading Braille books." 
Hadiqa has been a CENMAC student for around ten years and has recently started college. Over the time that she has been supported with her learning by CENMAC, Hadiqa's equipment has been regularly reviewed and updated to ensure that she has the appropriate tools for each stage of her learning.  
Hadiqa said: 
"The iPad helps me with everything, it helps with making PowerPoint accessible and being able to zoom in on everything. I also use it for exams as a magnification tool and I can log into all my teams emails on it.  
In class I can follow what everyone is doing in the lesson by using my iPad.  
I also use the laptop but not so much at college. I mainly use this at home when doing my homework. It is a bit too heavy to bring to college also as I already have a lot to carry." 
CENMAC will be working collaboratively with the vision impairment team and Hadiqa to set up a linked session with a younger CENMAC student who has just started her braille journey. Hadiqa hopes to possibly teach braille in the future, so this will be an ideal opportunity for Hadiqa to practice her teaching skills and provide some inspiration for a less experienced user of braille technology.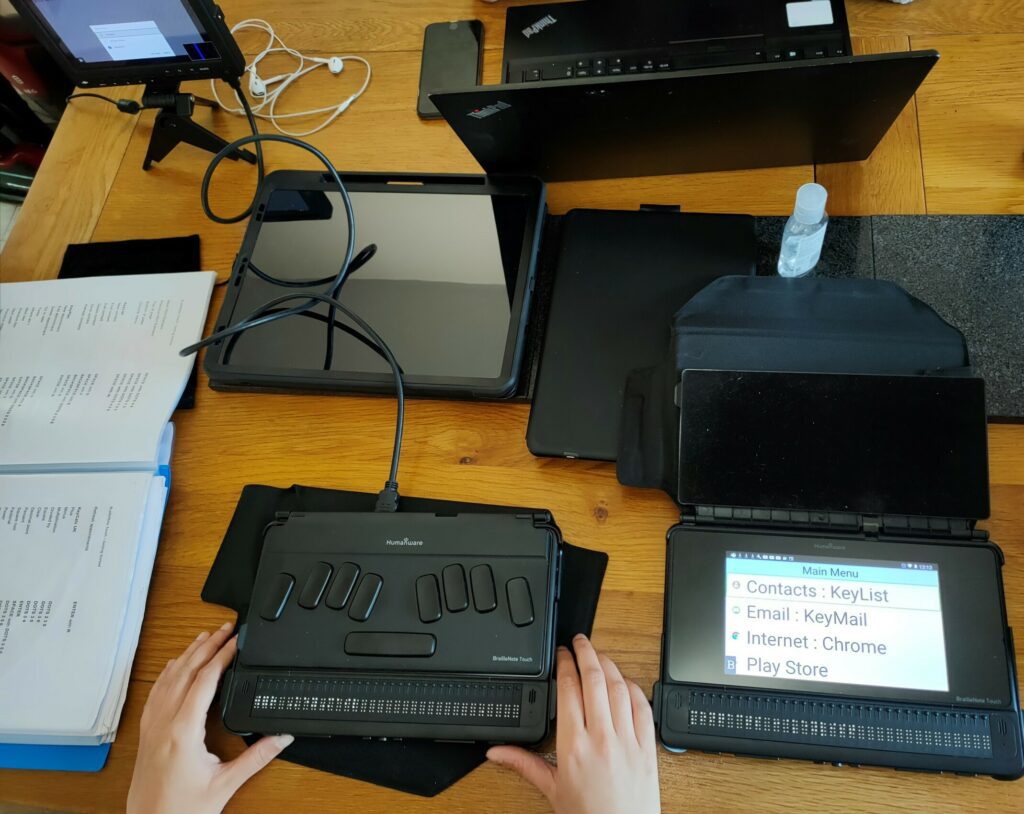 ---
Don't forget you can share your CENMAC experiences for our CENMAC family to enjoy. Plus, sign up for our newsletter to read more about Education and Technology.
---