Celebrating Assistive Technology and #GetSeen
Communication Works 2022 #GetSeen
We are going live for Communication Works 2022 and the theme this year is #GetSeen, inspired by entrepreneur Abdi Omar a user of assistive technology and augmentative and alternative communication (AAC). So come along in-person to enjoy this assistive technology and education event and attend one (or more) of the seminars.
CENMAC's annual event allows attendees the opportunity to see first-hand a range of assistive and accessible technology, communication tools, digital strategies and person-centred approaches. We invite new and established innovators to Communication Works which includes a diverse selection of AT and AAC companies for those in mainstream education and SEND (including those with physical difficulties, vision and/or hearing impairments, dyslexia, communications needs, or requiring curriculum support).  
For Communication Works 2022, we are collaborating with Ace Centre in Manchester, so we will hold two events in the South (19 May) and North (26 May). So, join us to support getting more people to #GetSeen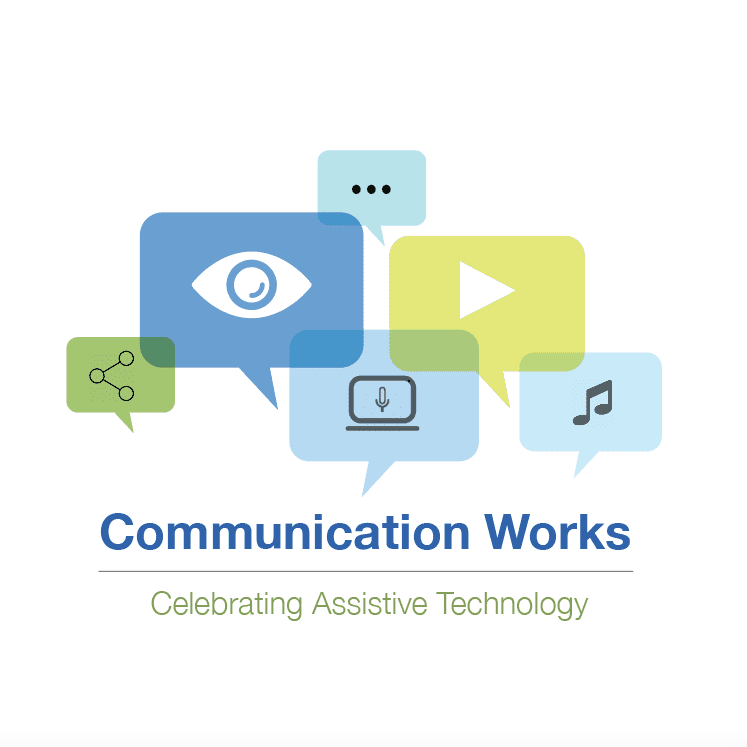 South | Thursday 19 May, 10am-4pm
Event: Communication Works | South 
Venue: Charlton Athletic Football Stadium, The Valley, Charlton,  London SE7 8BL 
Communication Works SOUTH | Eventbrite Link
View the full programme for the day here:
North | Thursday 26 May, 10am-4pm

Event: Communication Works  | North 
Venue: New Bridge School, Roman Road, Oldham OL8 3PH 
Communication Works NORTH | Eventbrite Link
View the full programme for the day here:
Guest Speaker | Toby Hewson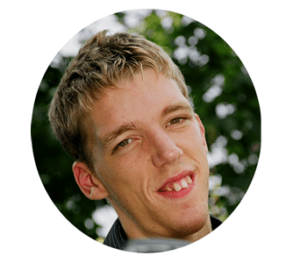 My name is Toby Giles Hewson.
I am 41 years old and I have lived my entire life in Walberton.
I attended Ingfield Manor School in Billingshurst, Victoria School in Poole and Treloar College in Alton.
I Started my own charity Just Different in 2008 which successfully delivered workshops to over 250,000 children and young people before it was forced to close in 2021 due to the pandemic.
I am in the process of resurrecting my Career as a public speaker. Anyone wishing to enquire about any public speaking event, School workshops, business workshops or Inspirational workshops. Please contact me on: tobyghewson@outlook.com
I have addressed a large variety of audiences in many different venues. Oxford Universities, Liberum Bank Headquarters, Sussex Police Headquarters, Houses of Parliament and 10, Downing Street.
I have served as a trustee, Co-Chair and Chair of Communication Matters. As well as a trustee and treasurer of 1 Voice.
I have Cerebral Palsy and use a wheelchair to get around and a communication aid to talk
Companies
South & North |Ace Centre, Just Different, Crick software, Smartbox AT, Commtap, Tobii Dynavox, Liberator, Therapy Box, Ability World, Brightsign Glove, No Isolation, Jabba UK, Rix Centre, Kaz type, CandLE, Readingwise, Inspiration, Seeability, Scribeasy, Orcam, Dolphin Easy Read, Eyetech digital systems, Scanning Pens, Cosmo by Filisia, Humanware, Texthelp and Sensory Guru.
South only | CENMAC, Adbi Enterprises, Widgit, Pcbyvoice, Calibre Audio Books, QTrobot, No Isolation, Meru, LGFL, Soundbeam
North only | Inclusive Technology
More companies to be confirmed and the seminar programme will be shared at the beginning of May 2022. 
Previous Guest Speakers:
2020: Due to the COVID-19 situation, we made the decision to postpone Communication Works South and North from May 2020 until 2022.
2019: Jemima Hughes
2018: Abdi Omar
2017: Kate Caryer
2016: Lee Ridley aka Lost Voice Guy
2015: Tom Griffiths (GOSH): CPA Newsletter
2014: Mark Rowland and Kim Bates (GOSH) : Press Release
2013: ACE Centre